​Beer. That magical elixir somehow brewed from only four humble ingredients: barley, yeast, water, and hops. Sounds simple enough; but the reality is much more complex, due in a large part to the hops themselves. But what are hops and what is their role in the wizardry that makes beer the beverage we know and love? Basically, hops are a plant. And the flower of that plant is what is used in the brewing process. They contain alpha acids, which are responsible for the bitter flavor. And you guessed it: the more alpha acids the plant has, the more bitterness it can impart. There are three basic functional categories of hops: Bittering, Aroma, and Dual Purpose. Bittering or Kettle hops are used during the boil for flavor, Aroma or Finishing hops are used near the end of the process for bouquet, and Dual Purpose hops are just what they sound like. In addition to adding complex flavor and aromas, hops also act as a preservative and help to retain the head of the beer. The majority of the hops grown in the United States come from the Pacific Northwest region. And much like wine grapes, studies have shown that hops' characteristics are affected by "terroir" (pronounced tear-WAR); meaning climate, soil, terrain, and farming practices. Cascade hops are the most commonly used and considered the quintessential American hop plant. It is characterized by moderate bitterness and a strong grapefruit essence. Cascade hops are used to brew our Stockholm's G.P.A. (Geneva Pale Ale), added toward the end of the boil to balance the initial caramel sweetness of the beer with citrus and piney bitterness. Many people have heard of the term "noble hops", which refers to varieties of hops grown in central Europe and used to brew beer for centuries. Two of the noble hops, Saaz from what is now the Czech Republic and Tettnang from southern Germany, are used to make Abbey Ale, one of our current seasonal selections. The Abbey is our version of a Belgian Tripel, which essentially means triple the amount of malt. This gives the beer a sweet taste and high alcohol content, which is contrasted by the noble hops; added at two different points in the brewing process to produce a wonderfully balanced sweet beer with mild bitterness. It pairs well with robust and flavorful dishes, like our BBQ Ribs or Seafood Diablo. Skoal!
---
Cheers to a healthy New Year!
The holidays have come and gone and now we're in the throes of Resolution Season; and for roughly 55% of people who make resolutions, that means working toward better health and fitness in 2020. People everywhere are getting gym memberships and rethinking their diets for the New Year. And as you reluctantly cut out glazed donuts and pass on the fettucine alfredo, take heart: the beers you enjoy need not be on the chopping block! Research has shown there to be a slew of health benefits in a glass of our favorite frosty beverage. Of course, all this research cites moderate beer consumption, which is roughly one 12 ounce glass per day for women and two 12 ounce glasses per day for men. Everyone has heard of antioxidants, but do you know what they do? They're scrappy little substances that can protect your cells from the havoc that free radicals can wreak on your system, which can lead to heart disease, cancer, and more. Thanks to the malts and hops, beer has a unique antioxidant profile which is twice that of white wine. Hello Pale Ale, sayonara free radicals! Beer can also strengthen your bones, believe it or not. According to US News & World Report, the dietary silicon present in beer boasts many benefits, including the prevention of aging of hair, skin, and nails, the prevention of atherosclerosis, and promoting stronger bones. In fact, moderate beer drinkers were 36% less likely to have osteoporosis. In addition, beer contains more protein and B vitamins than wine, as well as important nutrients like fiber, phosphorus, niacin, and folate. Studies have also shown moderate beer consumption to help in lowering cholesterol, as well as lowering the risk of diabetes and hypertension. The hops in beer may also help fight inflammation in the body. And not all beer is created equally. Since Stockholm's craft brews are unfiltered, they contain more of the B vitamins, minerals, and protein than their filtered counterparts. A healthy new year and a healthy new you? I'll drink (beer) to that! Skoal!
---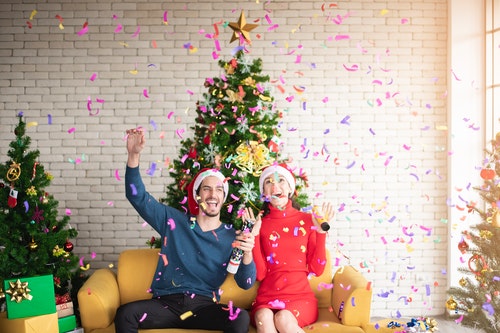 And just like that, 2019 has almost come to a close. Holiday party season is in full swing, and folks everywhere are thoughtfully and diligently planning what to serve family and friends. Let's be real here, traditional Christmas dinners look a whole lot like traditional Thanksgiving dinners, and that's fantastic. But if you're looking to add just a little twist to the same-old-same-old, why not swap out that bottle of wine for some beer? Here we'll share a few ideas about how to expertly pair beer with your traditional holiday meal. First and foremost, we have the appetizer course; and really that can be any number of things: shrimp cocktail, chips and dip, or a charcuterie board featuring cured meats, cheeses, and olives. A light- to medium-body beer like an IPA (for example our G.P.A. Geneva Pale Ale) would be a great contrasting choice. The bright, spicy, crisp effervescence of this beer would work well with the salty, savory appetizers. Traditionally, ham or turkey would be served for the main course; each pairing with different beers. If turkey is on the menu, pour your guests a Dopplebock, one of our current seasonal selections. The richness and underlying sweetness of the caramel notes highlight the turkey as well as sweet potatoes, cranberry relish, etc. On the other hand, pair a Belgian White Wheat, like our Older But Weisser, with ham. The coriander and clove notes of this refreshing, light-bodied beer will perfectly balance the sweet and salty taste of a honey baked ham. Onto everyone's favorite part: dessert. Beer can make an amazing companion to all types of desserts if you know what to look for. Why not try a Porter, like our Doc's Porter? This malty, creamy beer has just enough sweetness to perfectly complement any holiday dessert you may choose from pie to cookies, chocolate to vanilla, you can't go wrong. If a beer pairing experience sounds like a great idea for your holiday table, our brews are available for purchase to-go in growlers. We also host monthly beer pairing dinners at the restaurant. But whatever your plans for the season may be, all of us at Stockholm's wish you a safe and warm holiday with beloved friends and family. Skoal!
---
Complementary or contrasting?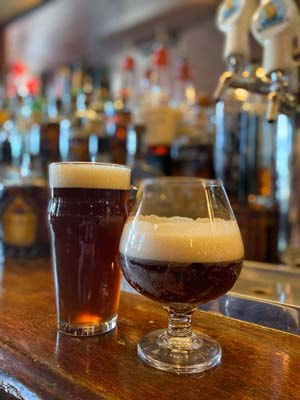 The next step in this process is to start identifying the flavors and characteristics of the food or beer that you are trying to pair. If you're planning on serving a Creamy Shrimp Fettucine at an upcoming dinner party and want to find a beer or two to pair with it, make some notes on the dish's flavor profiles. Not only is it rich on account of the cream and cheese, but the onions and garlic impart caramelized notes as well. If you're looking for a contrasting choice, a bitter and citrusy pale ale will work to cut through the richness of the dish. On the other hand, the nutty, roasted notes of a porter will accentuate the mouthfeel of the creamy sauce and highlight the caramelized flavors of the onions and garlic. And of course, you can work the other way as well. For example, if you have a Belgian White Wheat that you're looking to pair with food, identify its unique flavor profiles: for example medium body, refreshing, fruit-forward, and clove notes. As a complementary pairing, you can find a dish that has some brightness and high acidity, such as a butter lettuce salad with citrus vinaigrette and goat cheese. Conversely, a savory and briney dish featuring oysters or sardines would be a fabulous contrast to the fruitiness of the beer. ​ Coming up next, we'll feature some of our favorite pairings of Stockholm's entrees and Stockholm's handcrafted beer. We'll also invite you to show us some of your favorites, too. There might even be some prizes involved. See you soon!
---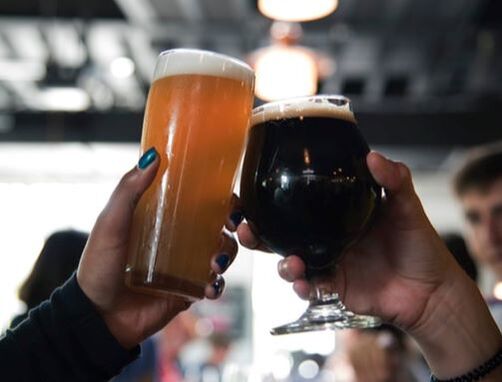 ​Although the number one rule of beer pairing is "There are no rules", there are still some general guidelines to follow if you want to find your perfect pairing. The first decision to make is whether you want to pull out complementary or contrasting flavors. For example, do you want to find a beer that cuts through the richness of your favorite dish (contrasting)? Or would you like to find a beer that highlights the complex spices of your dish (complementary)? ​ Whether you want to offset certain distinguishable flavor elements in a dish, or you want to focus on similar flavors in the beer and food to form one easily identifiable flavor profile, the choice is yours. And you'll find as you begin to pair beers with food that the options are plentiful. There really is no one right answer. Soon, we'll visit the next step in the beer pairing process.
---
Welcome to our brand new blog! At Stockholm's, the only thing we love more than great beer and great food is great beer and great food TOGETHER. Sure, most people think of wine when they think of pairing, but why should wine have all the fun? In fact, beer just may be more food friendly than wine. While winemakers have only one ingredient to work with, brewers have a vast arsenal to experiment with, including barley, yeast, different types of hops, spices, fruits, the list goes on and on. The depth and breadth of flavors that can be achieved work to complement all types of fare, from spicy buffalo wings to a delicate seafood dish. Curious about pairing your favorite beers with food? Each month we host a beer pairing dinner. Four complementary courses each expertly paired with one of our craft beers to create the ultimate dining experience. And consider this the maiden voyage of our Beer Pairing 101 series. Fun and educational snippets of insight on how to break this art of beer pairing down to a science. We might even have a contest to get you in on the action on our social media pages, so stay tuned. And in the meantime, Skoal!
---
St. Baldrick's Fundraiser
Tuesday, March 13th ​Join Stockholm's support of Max Washington's effort to raise money for St. Baldrick's Foundation. St. Baldrick's Foundation is a volunteer-driven charity committed to funding the most promising research to find cures for childhood cancers and give survivors long, healthy lives. Over the past nine years Max has raised over $20,000 and his goal this year is $2,500. ​Stockholm's will be helping Max's fundraising efforts by donating 10% of all sales on Tuesday, March 13th. ​ ​
---
​Sunday, November 5th or Sunday, February 11th from 3pm to 4:30pm ​Master the art and science of mixology with classically trained bartender and owner of Stockholm's Restaurant and Brewery in Geneva - Michael Olesen. After an introduction to basic bar techniques, terminology and trends, you'll explore the science behind flavor combinations as you mix your own cocktails to sample and share. Spirits, mixers and juices are provided. The cocktail shaker is yours to keep. Class cost is $69 ​To sign up and for more information visit: ​
www.waubonseetickets.com
---
Beer Tasting for the Connoisseur
Sunday, February 19th ​3pm to 4:30pm Learn about the world's major beer styles and what makes them different from each other. In the first session, you'll get an overview of the major beer styles, basic ingredients, brewing methods and regional varieties from Europe and North America. The second session will concentrate on the lighter pilsners, lagers and wheat beers. In the third session you will taste the heavier ales, bocks and stouts. (An additional one time $35 tasting fee will be collected at the first class that will cover all three classes.) Sign up through the Geneva Park District at www.genevaparks.org or call 630-232-4542 or 630-232-4501. $35 Resident/$53 Nonresident, Class Code: 1421506-01
---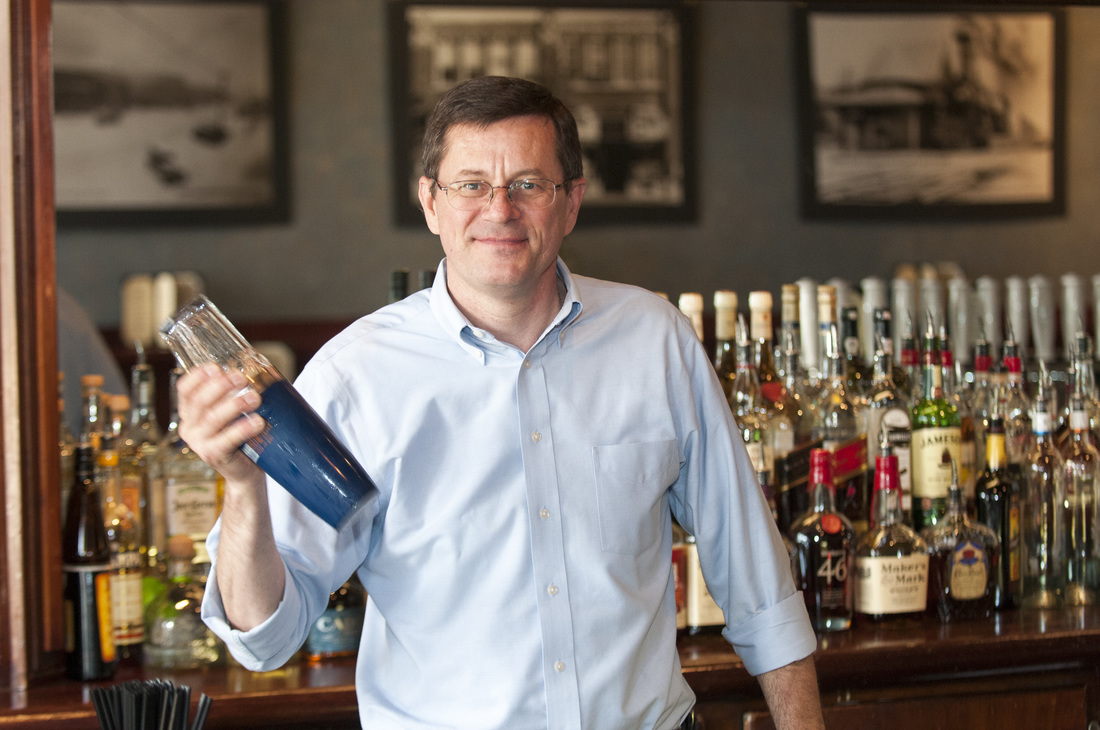 Craft Your Own Cocktails
Sunday, October 2nd from 3pm to 4:30pm Master the art and science of mixology with classically trained bartender and owner of Stockholm's Restaurant and Brewery in Geneva - Michael Olesen. After an introduction to basic bar techniques, terminology and trends, you'll explore the science behind flavor combinations as you mix your own cocktails to sample (and share). Spirits, mixers and juices are provided. The cocktail shaker is yours to keep. Class cost is $69. To sign up and for more info visit:
http://www.waubonsee.edu/learning/personalProfessional/commEd/unique%20experiences/index.php
---