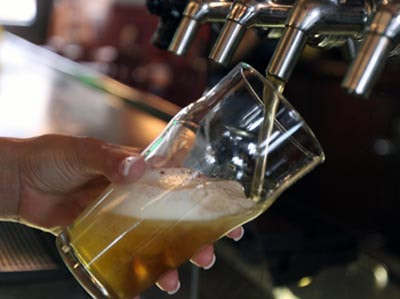 The ramifications of the Coronavirus outbreak are proving to be far-reaching and at times, surprising. Chances are we will be feeling the effects of this pandemic for months, if not years, to come. While the food, beverage, and hospitality industries have been hit in devastating and very obvious ways, other consequences are starting to emerge in the ripple effect created by the shutdown.
For example, according to a report by the Independent Commodity Intelligence Services, falling production at refineries and ethanol plants in the United States has caused a shortage of Carbon Dioxide (CO2). CO2 is used in a multitude of ways including food processing, water treatment, dry ice production, and of course making beverages like BEER! Beer is often force carbonated to give it the fizz, flavors, and aromas we know and love. Force carbonation takes place as a final step of production and is the process of directly injecting carbon dioxide into cold beer. This method works to reduce product loss due to foaming, as the beer moving from place to place during processing is not carbonated yet so unable to foam. It also reduces the time it takes to make beer from start to finish. That is, from initial brewing to your frosty mug.
Here at Stockholm's, we're not overly worried about this particular issue. We've been brewing in the Old World Tradition since our doors opened in May 2002. That means allowing the beer to condition naturally in the cask, eliminating the need for injecting Carbon Dioxide. Sure, it may take a bit longer from beginning to end; but smooth, complex, and full-flavored beer is most certainly worth the wait.
Check out our current beer list here.
Pair one with your meal on our patio, or liter growlers are also available for carryout. Skoal!